Let's face it, motorcyclists are an interesting group. We enjoy the sweet sound of revving engines. We hibernate with our motorcycles in the garage when it rains – don't judge. Bottom line, we love to ride and enjoy it even more with a group of friends.
1. Who needs a girlfriend anyways?
Source: memecdn.com
2. No back up camera needed here
Source: imgur.com
3. That's one way to wear a helmet
Source: diylol.com
4. We just want to be assured that our bike is ready for top speed action
Source: bikebandit.com
5. Popping the clutch and slipping the clutch are two very different thing
Source: pinimg.com
6. Our Harley gets us through a bad day, rough night, and break up better than any therapist ever could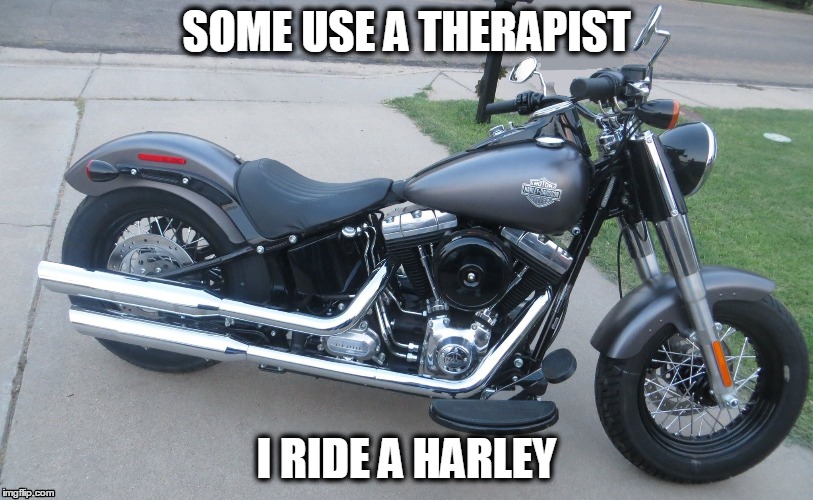 Source: imgflip.com
7. Riding a motorcycle is a great deal of fun, but it is a lot more fun with friends
Source: quotesgram.com
8. Who says you can't carry luggage in style while riding? 
Source: jokideo.com
_____________________________________________________